ezReport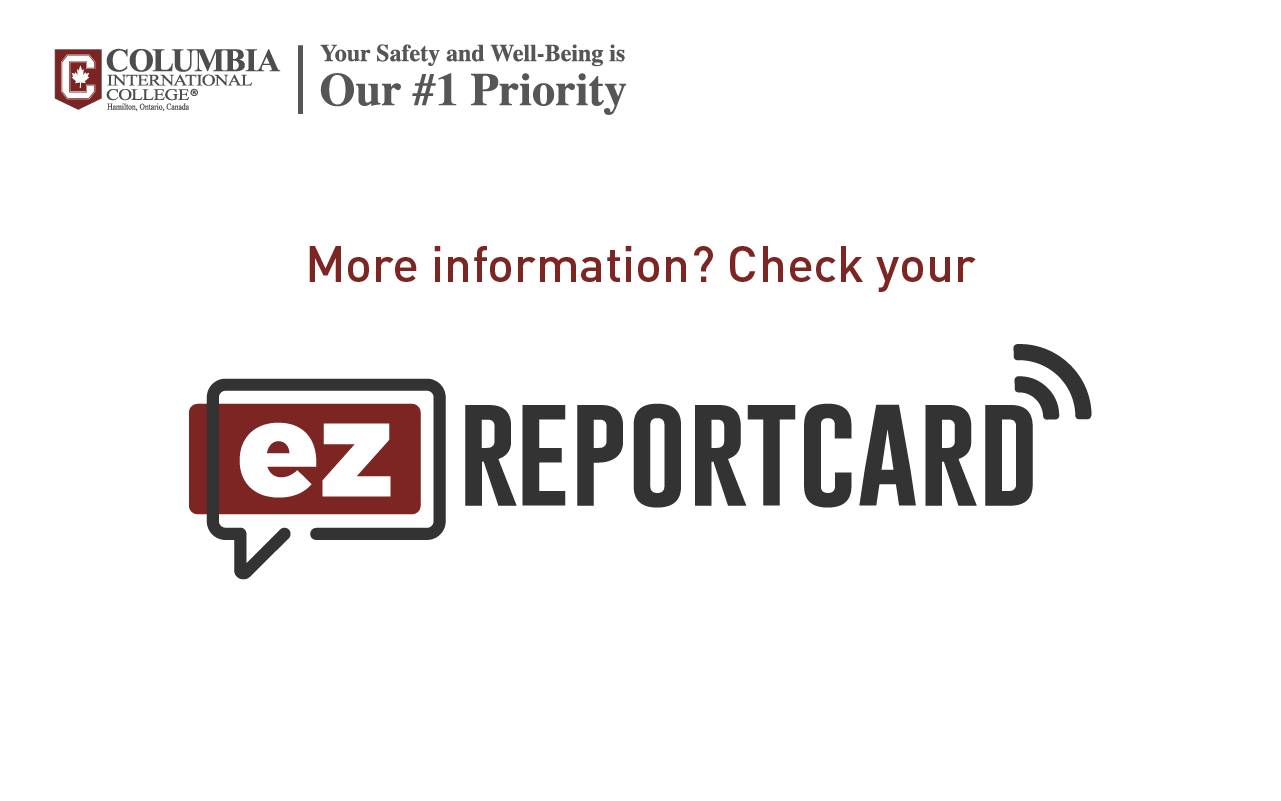 Columbia International College's online ezReport Card provides students and parents with up-to-date information, including the student's conduct and progress, school announcements, travel required documents (CBSA letter), quarantine room and pick-up service booking, etc., which you can access anytime, anywhere.
Before exploring, feel free to read the instructions.
To view more, log-in to your ezReport Card.
---