Fulfilling English Language Requirements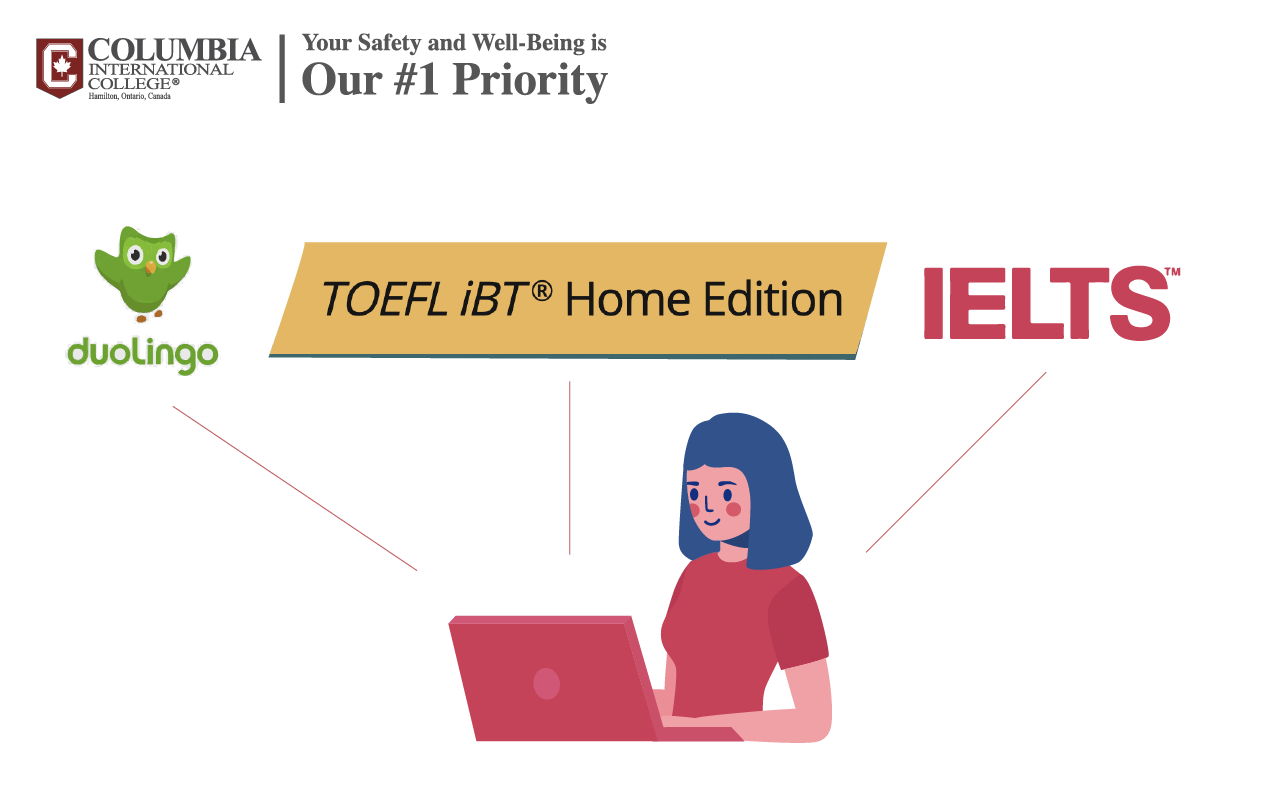 Universities require English Proficiency Test scores from any student whose English language skills are in doubt. English Proficiency Tests determine whether a student has the English skills they need to study at university.
---
Many universities do not admit students until the English Proficiency Requirement has been satisfied.
The most popular tests you can take are:
For details about English proficiency requirements for Canadian universities, please refer to chart of "English Proficiency Requirements for Ontario Universities" and "Outside Ontario University Admissions".
---
Who Has To Write An English Language Proficiency Test? You likely have to write a language proficiency test if:
English is not your first language
You haven't spent more than four years full-time in an English speaking education system (some universities may only require three years)
Even if you have spent more than three or four years studying in a full-time academic English language program, some universities may still request proof of English proficiency. You can appeal the request, and please talk to or email your University Placement Counsellor for assistance.
How Do I Send English Language Proficiency Scores to Universities?
You must arrange to have your English Proficiency Scores sent directly from the testing centre as universities only accept official documentation from the language testing centre.
You cannot send your scores yourself nor can you ask your University Placement Counsellor to send these scores for you. Contact us if you have questions on sending your test scores to universities.
---
IELTS
CIC is an official testing centre for IELTS. It is highly recommended that you register the test as soon as possible in the External Testing Office (ETO) located in the Guidance Office as test spots fill up quickly! If you have any questions about the test, go see the ETO staff or email to: eto@cic-totalcare.com.
IELTS tests are available on up to 11 fixed dates a year. Tests are normally taken on Saturdays, with some sessions on Thursdays. The Listening, Reading and Writing tests are all taken on the same day. The Speaking test can take place up to seven days before or after the other modules; this is decided by the centre.
To register for an IELTS test, you need to submit your application form at least 1 week before the test date. The test centre will confirm your IELTS test date and time. If the speaking test is to be on a different day, the centre will tell you this. For more information visit our web site http://www.cic-totalcare.com/en/ielts/.
Below is the test dates schedule available at CIC in 2023.
Date

 

Type

 

Registration Deadline

 

January 7

 

January 14 

January 28 

General & Academic

 

Academic 

Academic 

January 3

 

January 11 

January 24 

February 4

 

February 11 

February 25 

Academic

 

General & Academic 

General & Academic 

February 1

 

February 7 

February 21 

March 11

 

March 18 

March 25 

General & Academic

 

Academic 

General & Academic 

March 7

 

March 15 

March 21 

April 1

 

April 15 

April 29 

General & Academic

 

 Academic 

General & Academic 

March 28

 

April 12 

April 25 

May 6

 

May 20 

May 27 

Academic

 

Academic 

General & Academic 

May 3

 

May 17 

May 23 

June 3

 

June 10 

Academic

 

General & Academic 

May 31

 

June 6 

July 15

 

July 22 

Academic

 

General Academic 

July 12

 

July 18 

August 19

 

August 26 

Academic

 

General & Academic  

August 16

 

August 22 

September 2

 

September 23 

Academic

 

General & Academic 

August 30

 

September 19 

October 7

 

October 21 

October 28 

General & Academic

 

Academic  

General & Academic 

October 3

 

October 18 

October 24 

November 4

 

November 18 

November 25 

Academic

 

Academic 

General & Academic   

November 1

 

November 15 

November 21 

December 2

 

December 9 

General & Academic

 

Academic 

November 28

 

December 6 
Reminder: Have your passport ready when you register for the test! On the test date, please bring your registered passport and student ID with you.
---
DUOLINGO ENGLISH TEST 
About the test: www.englishtest.duolingo.com
Duolingo is an affordable and convenient language certification option accepted by hundreds of  universities and colleges for admissions. It's an alternative to other standardized proficiency tests and  the scores are correlated to those of TOEFL or IELTS. Visit its website to find out these institutions.
Take the test online anytime, anywhere
Finish in 1 hour and get results in 2 days
For detailed information of the test, how to register, pay and prepare for the test and other questions,  please browse its website.
Score interpretation:  
The test is designed to assess real-world language ability, by measuring reading, writing, speaking  and listening skills. Each test taker's proficiency is reported as a holistic score on a scale from 10 – 160. Most of the post-secondary institutions accept a score of 110 or higher for admissions.
Score comparison: 
Based on the research that links Duolingo English Test scores to TOEFLiBT total scores and IELTS overall band  scores, Duolingo has developed the following comparison table to help understand the scores. 

Where and when to take the test: 
You can take the Duolingo test anytime and anywhere, as long as you have the necessary technical requirements and test environment. Refer to its website for more details.
How to set up and take the test: Please visit its website for details.
How much for the test cost and how to pay: US$49 
You pay for it right before you take the test. Major credit cards and Alipay in China is accepted.
Rules for test takers while taking the test: 
Make sure you are alone in a quiet, well-lit room
Make sure your ears are always visible and not covered (e.g. covered by hair, a hat etc.)
Make sure your face is visible and not obscured by sunglasses or other accessories
Do not wear headphones or earphones
Do not use any outside materials, including mobile devices, notes, or textbooks
Do not communicate with anyone else
---