Health Services and Insurance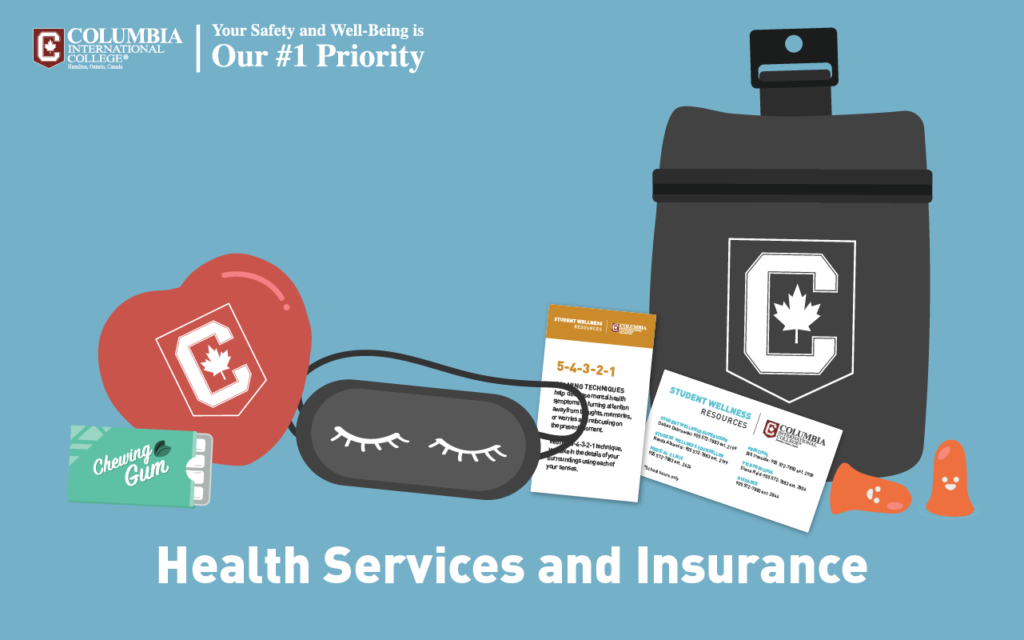 ---
CIC Medical Clinic
The Medical Clinic at CIC reflects our commitment to provide the highest level of care to all our students. It especially caters to the needs of students who may become ill and/or injured.
Hours of Operation:
Monday – Friday, 7:30am – 4:30pm
CIC Nurses in Campus/Residence:
Nurses will assess and intervene depending on the student's conditions
Referrals to the appropriate healthcare providers are arranged as needed
Provide health education and preventative services
Identify issues in the early stages by being proactive than reactive
Follow up on student recovery and appointments
Saturday – Sunday & Holidays
CIC Nurses in Residence:
A nurse is available for 3 hours on Saturday and Sunday to provide medical care to sick and injured students.
Outside the hours of operation, students may use the following options:
Mild Illnesses/Injuries:
Residence Staff with assistance from CIC Nurse Supervisor
Moderate Illnesses/Injuries:
Walk-in Medical Clinics, 24/7 virtual health assistance by Insurance Company
Serious or Life-threatening Illnesses/Injuries:
Hospital Emergency Room by calling 911
Any questions or concerns can be directed to medicalclinic@cic-totalcare.com.
Please make sure you provided accurate Medical Information to us so that our nurses can provide the necessary care and assistance or doctor's referral in a timely manner. Read more…
---
Health Insurance Plan & Coverage
Click and view the Health Insurance Plan & Coverage summary.
For more information, please visit: https://www.studyinsured.com/cic/en
---
CIC Wellness Counselling
Our experienced counselling staff can help students who are struggling with their emotions. We provide confidential counselling sessions where students can talk about their feelings and learn strategies and skills to manage them.
If you are feeling sad, lonely, worried, stressed, homesick, angry, overwhelmed, or any other difficult feelings that you want assistance with, e−mail or call and we would be happy to support you on your path to wellness!
To book an appointment, please feel free to contact us:
Monday to Friday, 8:00 am to 4:30 pm EST
School, residence or virtually for students who are learning remotely or in quarantine
---