Settle into Residence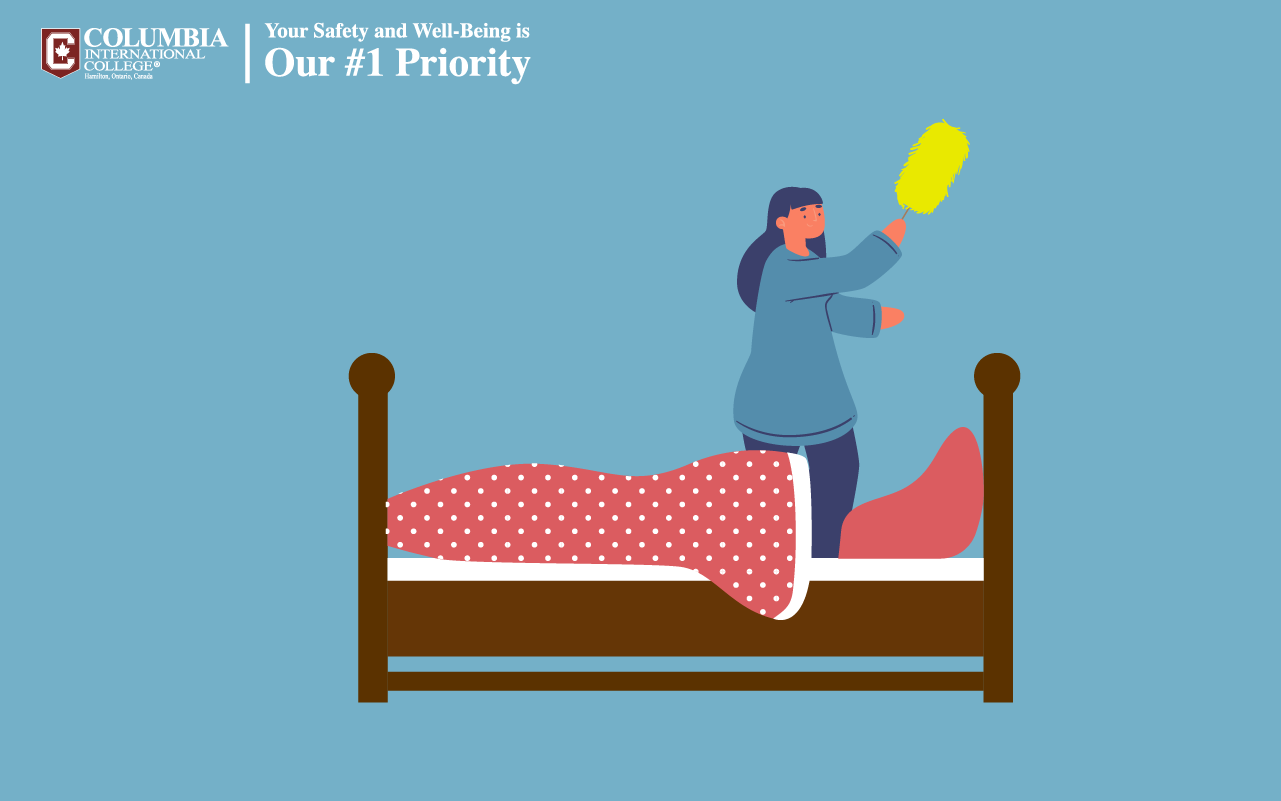 ---
Residence Leaders
Residence Leaders are volunteer students who currently live in residence and have volunteered to help newly arrived students. They will be a great source of information as you settle into residence. Having experienced the same transition to life in residence, they will be able to answer questions about how to navigate daily life.
They can help with some of the following:
How to set up your phone
How to get involved in residence life
Introducing you to other students
How to do laundry
Morning routines
Residence facilities and amenities
Signing Up for residence activities
Meal schedules
They are here to help you and will contact you by phone or email within the first few days of your arrival to introduce themselves and direct you to the right person to answer any questions you might have. They will be a friendly face when you are released from quarantine and will be there to help you. They are looking forward to meeting you. As you continue your journey in Residence, you too can volunteer for the program in the future! Reach out to a Residence manager for more information.
---
Residence Activities
Above and beyond our amenities, you will have access to events. Please see a below example of a normal week in the life of residence.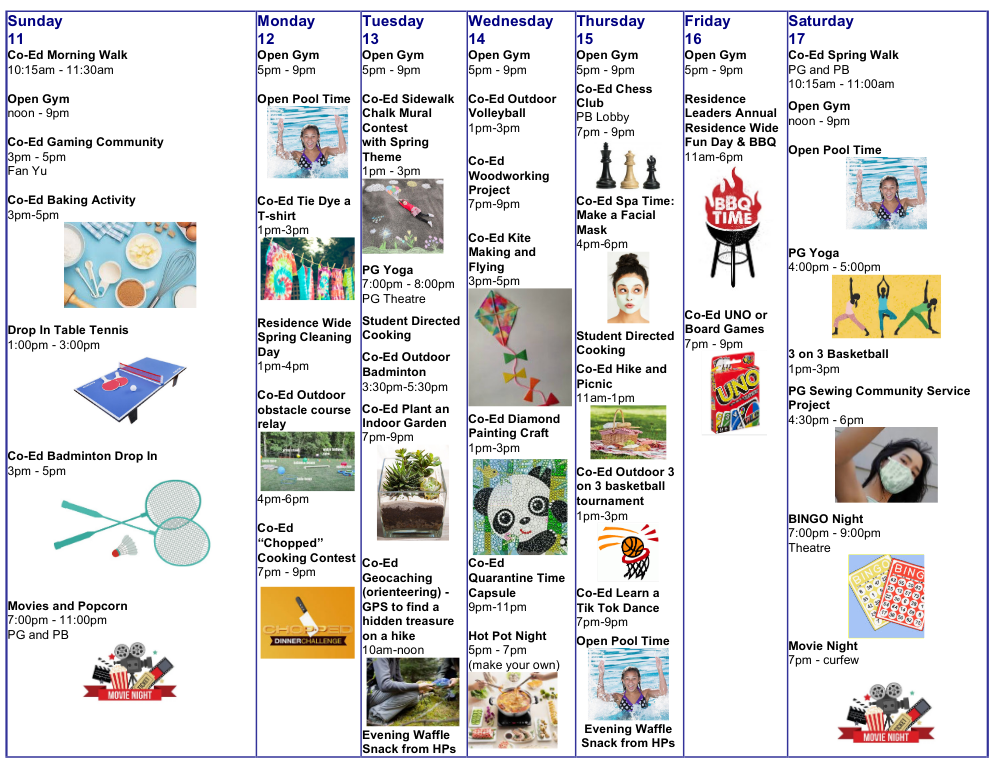 Please note, information will update, and is subject to change.
---
Winter Break Activities
Above and beyond our amenities, you will have access to events. Please see a below example of a winter break in the life of residence. Sign up on REACH.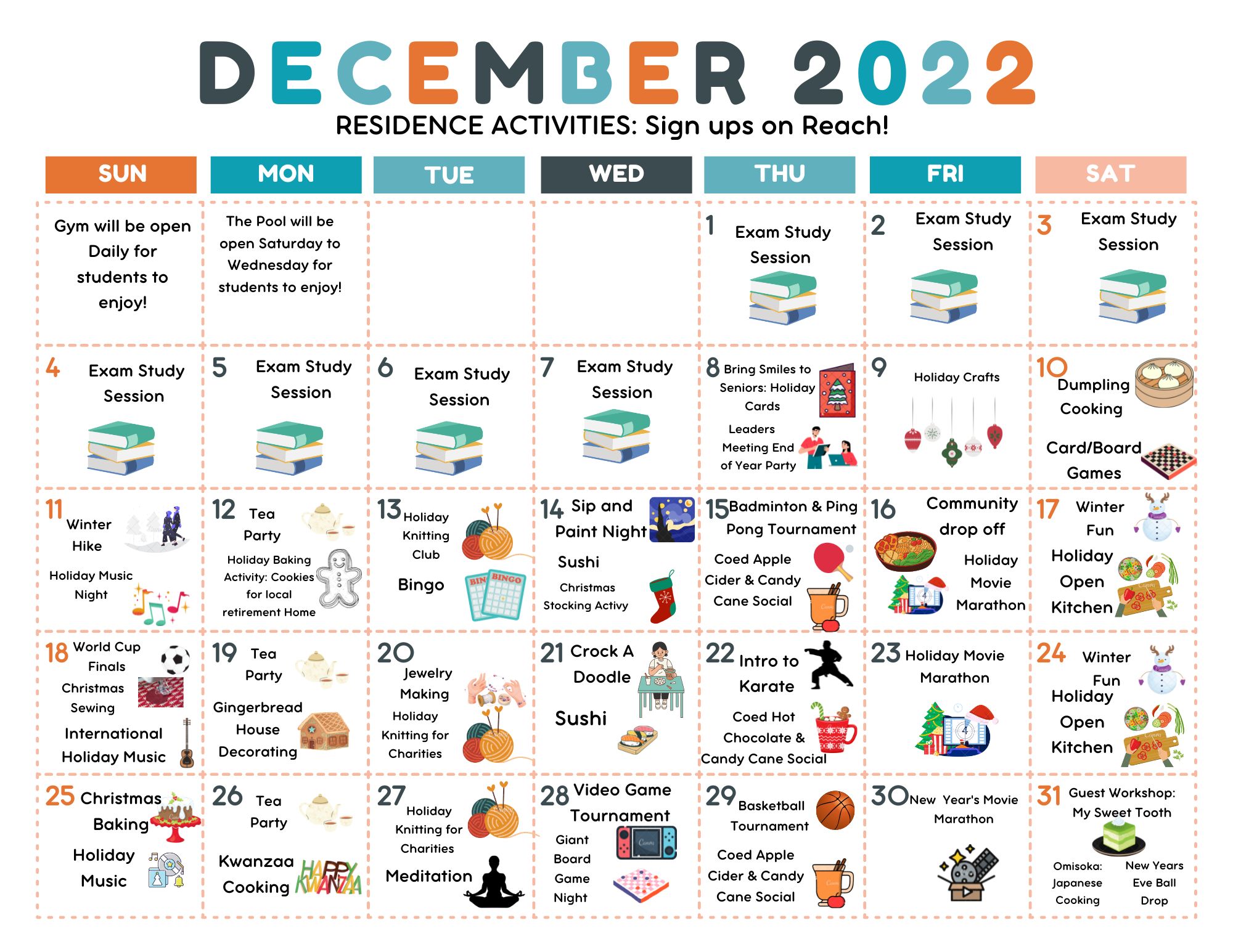 ---
Repair Requests
To make a room repair request:
Students need to come to or call the residence front desk to report the need for repair.
Residence staff will then visit the student's room physically to identify the problem and ensure the accuracy of reporting.
Then residence staff will proceed to create a maintenance ticket on RMS.
Maintenance staff will check the ticket on a daily basis during weekdays and will provide maintenance service and then close the ticket after the repair is done.
A ticket as below from the Maintenance department will be left in the student's room after a repair has taken place. This ticket is to inform the student that CIC Maintenance was in their room and completed the reported repair.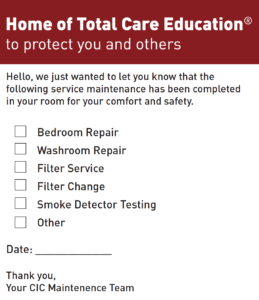 ---
Last updated on November 28, 2022