Tutoring and Academic Support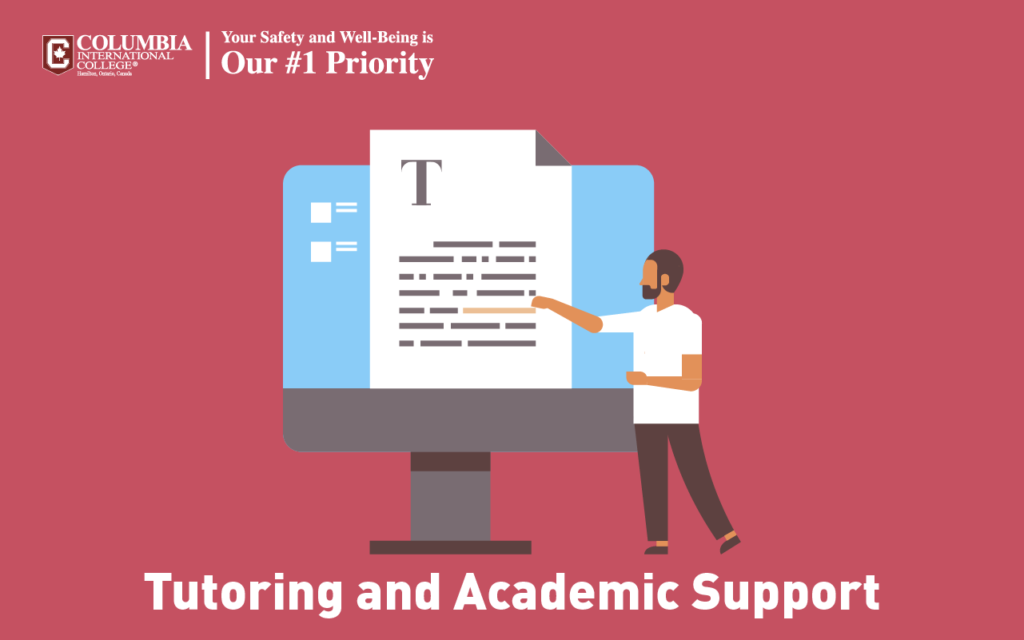 The Tutoring department at Columbia International College offers a variety of tutoring supports to all students. Tutoring options include tutoring sessions, academic support and peer tutoring.
---
Tutoring Sessions:
Subject-based tutoring provides one on one individualized tutoring for students with a hired CIC tutor. These tutors are focused in the areas of English/Social Sciences, Math or Science.
Students can book appointments with tutors throughout the school year to receive support.
Tutors work with students to build foundations, review class concepts, assist with homework and review and edit written work. Students must book an appointment each time they wish to work with a tutor.
---
Academic Support:
Academic support is offered to students who continuously struggle in their courses. Academic support provides weekly tutoring appointments to students based on their current courses. Tutors support students with individualized tutoring geared to building skills and foundations most needed by students. Tutors also support students in getting caught up on missing work and organizing future assignments.
Academic support is mandatory and students who are placed on academic support must attend these appointments.
---
Peer Tutoring:
Peer tutoring is support for students provided by other students. Peer tutors have previously taken the course or are currently taking it with a strong understanding of the material and who have received strong grades. Students can sign up to be a peer tutor or to receive a peer tutor.
The tutoring coordinator matches students based on multiple criteria and then connects the students and introduces them to one another. Some of the advantages of peer tutoring include: first language support, same time zone support, and familiarity with assignments.
---
More information and sign up forms can be found at:
More of Tutoring and Academic support, please view Academic Support & Tutoring Slides.
---