Arrival in Canada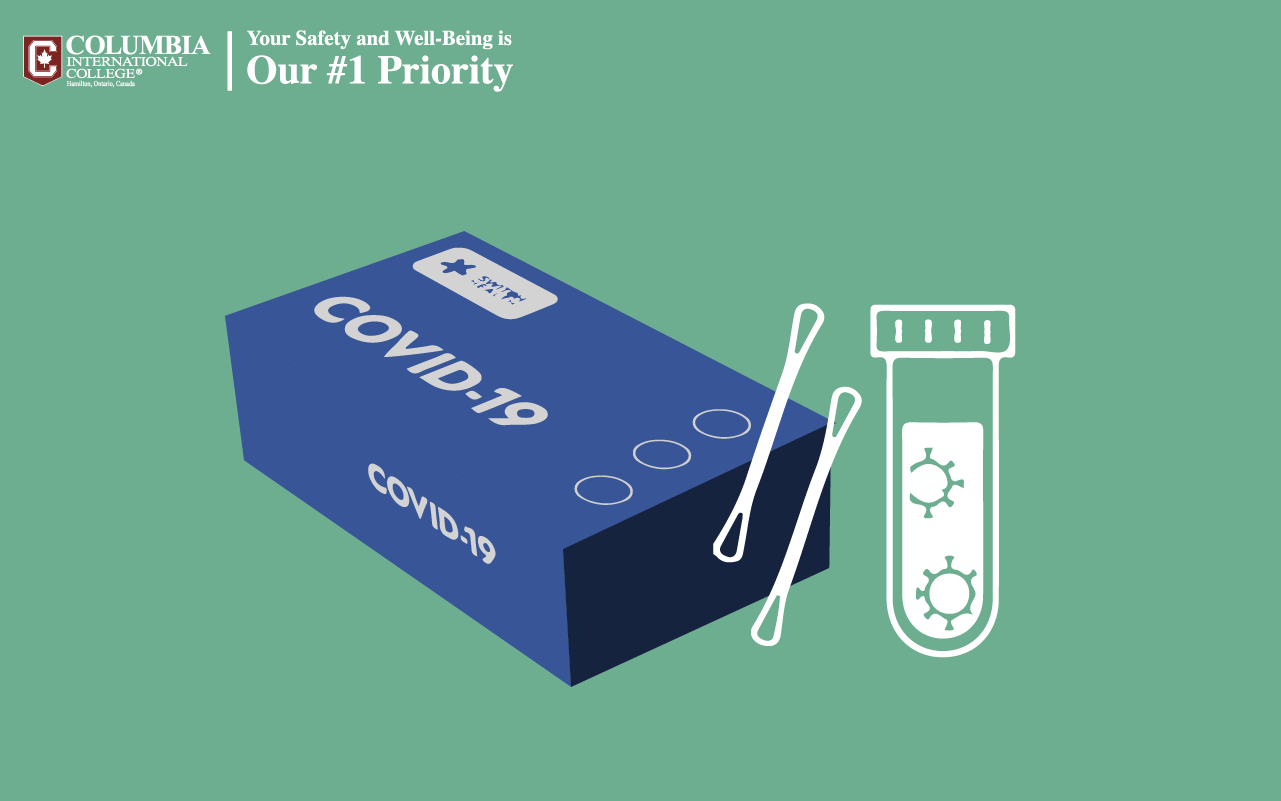 Welcome to Canada! When you first enter Canada, you'll need to get your study permit at the border.
---
Arrival testing at the airport
Register for your arrival test before travelling to Canada, it is still possible to register at the airport.
You must take a test before leaving the airport. At that time, you will get a COVID-19 At Home Specimen Collection Kit to use for your test on Day-8 of your mandatory quarantine.
Following the arrival test, you will need to go directly to your quarantine location (or reserved hotel for students 18 years of age or older) to await test results.
---
Check-in to the Quarantine Residence
All travellers entering Canada, regardless of citizenship, must follow testing and quarantine requirements, particularly given the new COVID-19 variants in Canada and around the world. Your quarantine period begins on the day that you arrive in Canada. If you've booked quarantine room with CIC (and completed your hotel stopover if you're 18 years of age or older), please go to our quarantine location – Linden Hall Residence directly:
CIC Arranged Pickup
CIC arranged pickup service can be ordered through Arrival Form on your ezReport or by emailing airport.pickup@cic-totalcare.com.
To ensure there are no problems with meeting your driver please follow the instructions in your Airport Pickup documentation. You can contact Airport Pickup at: airport.pickup@cic-totalcare.com or +1-289-684-2060 to let them know you have arrived.
Your driver will take you directly to your quarantine location at CIC's Linden Hall Residence. No stops will be permitted unless it is for an emergency health reason.
Self-Arranged Pickup
If you/your parents will be arranging your own pickup you will have to inform you liaison officer of:

The date you arrive
Who will be picking you up
Where you will be quarantining

*If you arrange your own transportation and/or choose to quarantine at a location other than at CIC (e.g. at a relatives), you will still be required to quarantine at CIC for 14 days in order to attend in-person classes.
---
Mandatory quarantine requirements
(Ref: Mandatory quarantine or isolation)
Federal quarantine applies for travellers entering Canada. If you can enter Canada and you have no symptoms, you must quarantine for a minimum of 14 days. At this time, you are not excluded from quarantine, even if you have:

been vaccinated for COVID-19
tested negative for COVID-19
recovered from COVID-19
The day after you arrive in Canada, all travellers, whether you travel by air, land or marine, must use ArriveCAN to:

confirm that you've arrived at a government-authorized hotel or the address you provided for your quarantine or isolation location
complete daily COVID-19 symptom self-assessments until the completion of your quarantine period or until you report symptoms
---
Last updated on April 29, 2021