Flying to Canada Checklist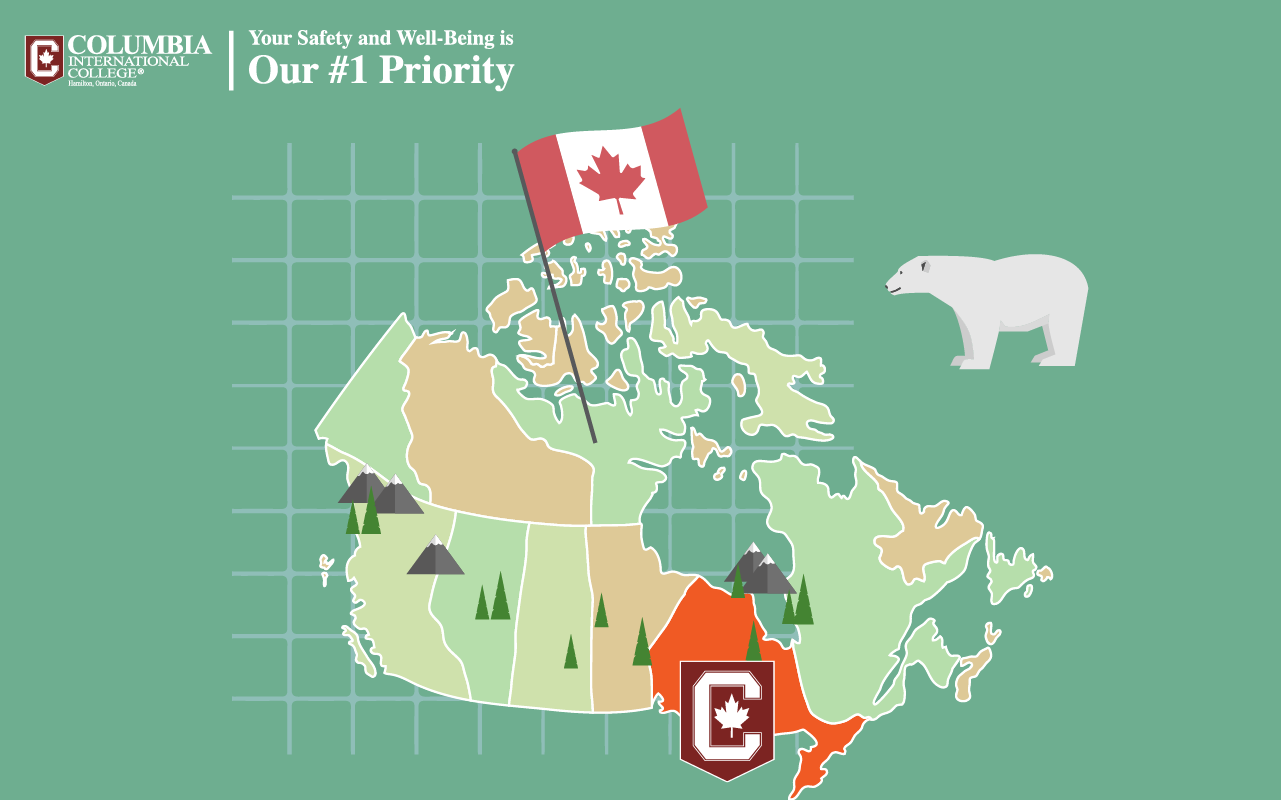 ---
Documents to Bring
Before you travel to Canada, you'll need to make sure you have the right documents to enter the country. (Ref:Travel, quarantine and borders, Flying to Canada requirements checklist)
Before Arrival into Canada:  
 All arriving CIC students should login to ezReport card (under the Forms section), and: 
Complete and submit Arrival to CIC Residence Form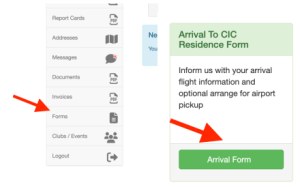 Request airport transportation service if required. Available on Arrival to CIC Residence Form.

 
Have the following travel documents: 
Passport

 

CIC Letter of Acceptance

 

IRCC letter (Study Permit Approval Document)

 

Print and present Study Permit Approval letter to the border officer when you enter Canada. The border officer will then issue your study permit (a piece of paper).   

 

Make sure that your medical exam has not expired: Your medical exam results are good for 12 months only. If you don't come to Canada as a visitor, student or worker within that time, you may need to do another exam.

Visa or eTA (if applicable)


Depending on your country of citizenship, you will need a valid

Temporary Resident Visa (TRV)

or

Electronic Travel Authorization (eTA)

— US citizens are exempt.

 
---
The Government of Canada has announced that it will be removing the vaccine requirement for all travellers and making the ArriveCan app optional, as of October 1, 2022.
Effective October 1, 2022, all travellers, regardless of citizenship, will no longer have to:
submit public health information through the ArriveCAN app or website;
provide proof of vaccination;
undergo pre- or on-arrival testing;
carry out COVID-19-related quarantine or isolation;
monitor and report if they develop signs or symptoms of COVID-19 upon arriving to Canada.
For further information, please visit
https://www.canada.ca/en/public-health/news/2022/09/government-of-canada-to-remove-covid-19-border-and-travel-measures-effective-october-1.html
---
Last updated on March 16, 2023